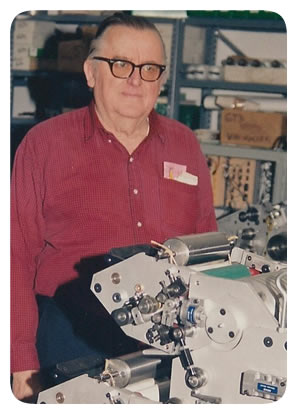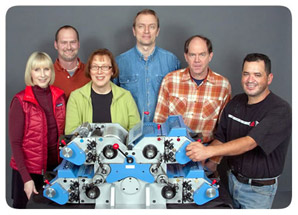 Company Profile
In 1960, Swiss-born Moritz Scheibler founded a printing press repair business and called it Scheibler Brothers, Incorporated (SBI). Seven years later, in conjunction with Condes Corporation, he invented the dry offset egg carton printer. Then in 1992, Mr. Scheibler struck out on his own and introduced the newly designed SBI Egg Carton Printer to the world market. SBI has distributed hundreds of printers worldwide to the packaging industry. And, most recently, SBI has designed and developed a second major printing line - the SBI Multiple Product Printer.
Scheibler Brothers, Inc. has a modern manufacturing facility staffed by knowledgeable technicians and machinists. Our site includes a complete machine shop featuring CNC machining, gear cutting, welding, precision grinding, metal fabricating, and tooling capabilities. The engineering department works closely with manufacturing to achieve maximum efficiency and quality in our operation and products. Our R&D department utilizes the very latest in CAD technology, coupled with years of machine design experience to keep the Scheibler Brothers Egg Carton Printers and Multiple Product Printers on the leading edge of the industry.
Moritz Scheibler, Sr. - Chairman
"The man behind the machine," Moritz, Sr. developed the first dry offset egg carton printer in 1967. As a trained lithographer, Moritz has a vast understanding of the printing process.
Mary Scheibler - CEO
Mary oversees SBI's daily operations and decisions, leading the company into the future.
Moritz Scheibler, Jr. - President
Moritz, Jr. ("Jim") heads the production side of the business, managing the manufacturing process.
John Loomis - R&D
John designs, develops, and tests new products, keeping SBI on the cutting edge of the industry.