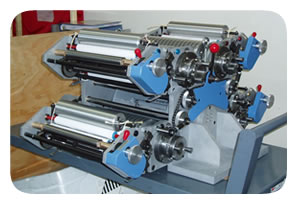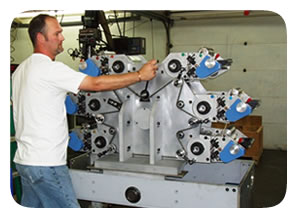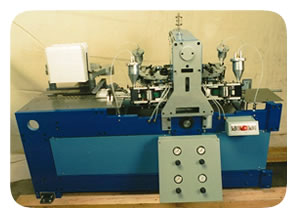 Custom Designs
Over the course of the years, Scheibler Brothers, Inc.(SBI) has had the opportunity to work with our clients on custom design solutions for their special projects. This work is testament to the versatility of our design capabilities. Applications have been diverse and not limited to just installations on SBI or Condes machinery.

Some examples:
A UV dryer added to existing SBI Multiple Product Printers.
An 11-inch print width top and inside printer for extra wide products.

A 6-color top printer.
A hybrid egg carton printing system with a transition conveyor to merge customer's machinery to SBI top and inside printers and stacker.

A SBI Side Printer Add-On as a Condes upgrade/addition.

A 4-color dry offset side printer with extra wide image capability for refurbishment of a client's flexographic printer.
A Condes stacker.